Blog
From Admin Panel you will get the Blog section and three options accessible in the Blog area.
All Post
From All Post option you can see all the blog that you posted before.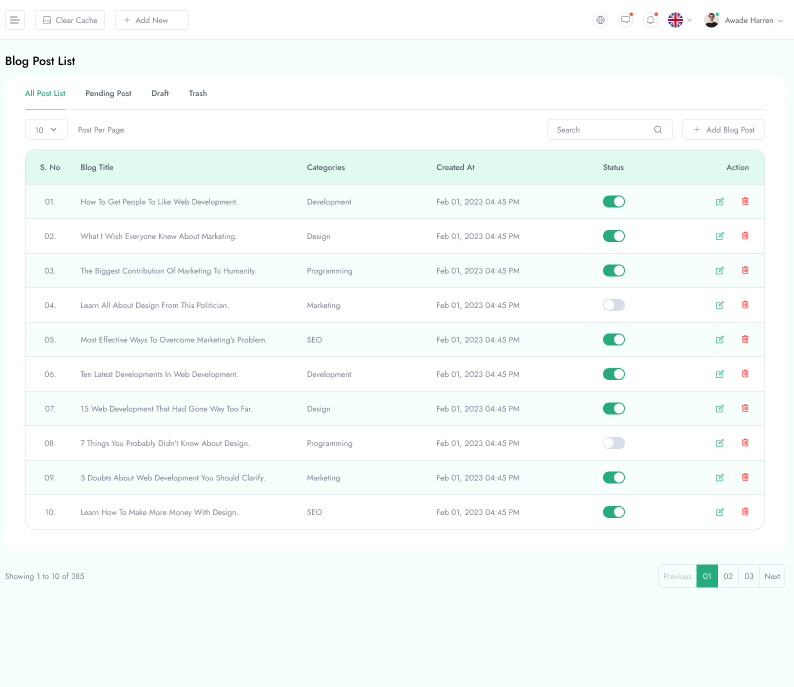 Add New Post
From Add New Post you can able to post new blog by providing the information of Title, Category, Status, Short Description and so on.
Category
In Add New Post you will find a field named Category. You can create any types of category by using the Category option.