Manage Students¶
To Manage Students follow the procedures…
Manage students from the Manage Students in the left menu of the admin area.
Search Students
You can search students by name, surname and email.
Update Status
You can update status of students by tapping status button.
Here you can view all students list and add new student with students Information etc.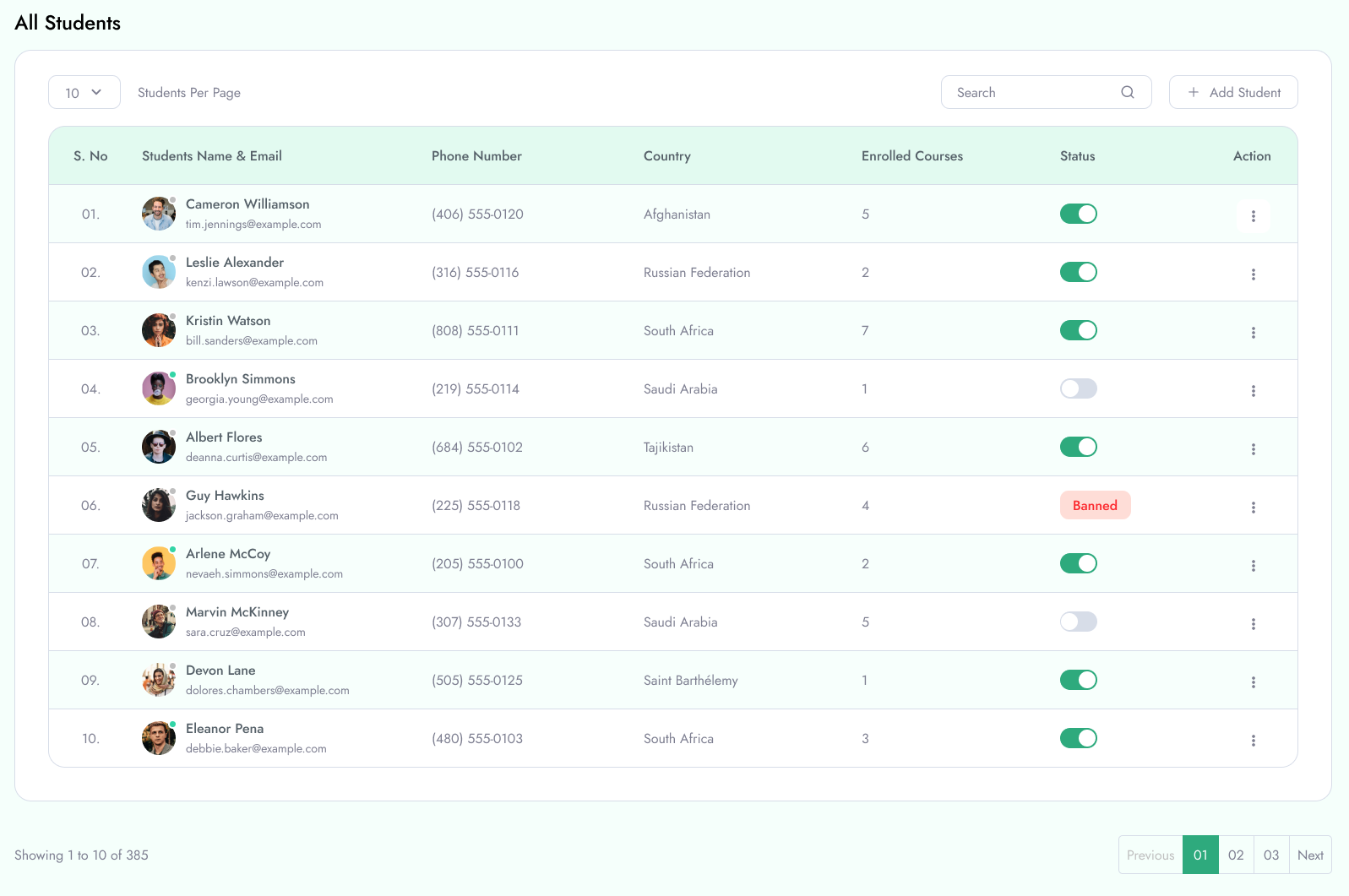 Add Students