OTP Setting¶
To Manage OTP Setting follow the procedures…
Manage SMS Providers from the SMS & OTP in the left menu of the admin area.
Update Provider
Here You can update all sms provider like Twilio, Fast 2SMS, Reve System, SSL Wireless and others.
Add Test Number
You can add test number from right button.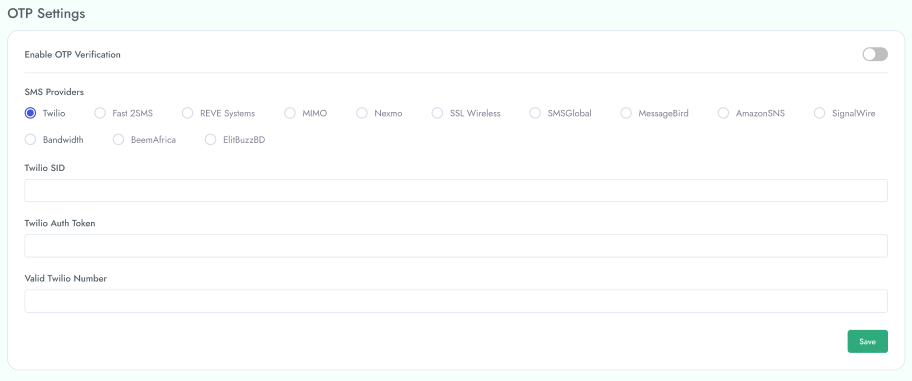 SMS Templates¶
Right now there are two templates available Login and Register.

Update SMS Templates
Here You can update login and registe template by editing with updated information.