---
title: Manage System Update sidebar_label: Manage System Update
---
System Update¶
To Manage System Update follow the procedures…
Select Utility in the left menu of the admin area.
System Update
Here you can update your system with latest version .

Server Information¶
Here you can find various type of server information like system information, server information, extension Library and file system permission .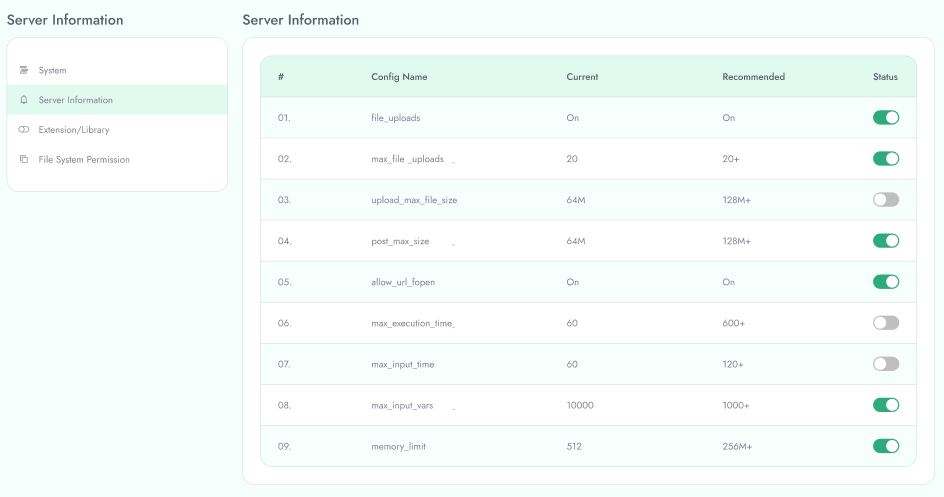 Update Server Information
You can update status by tapping switch button.