Mobile App Settings
On Board
To Manage OnBoard follow the procedures…
Manage your mobile app on board screen data/images from OnBoard menu in the left menu of the admin area.
Slider
Set your mobile app slider images. Image status, edit slider, delete a slider from slider menu from left of the admin area.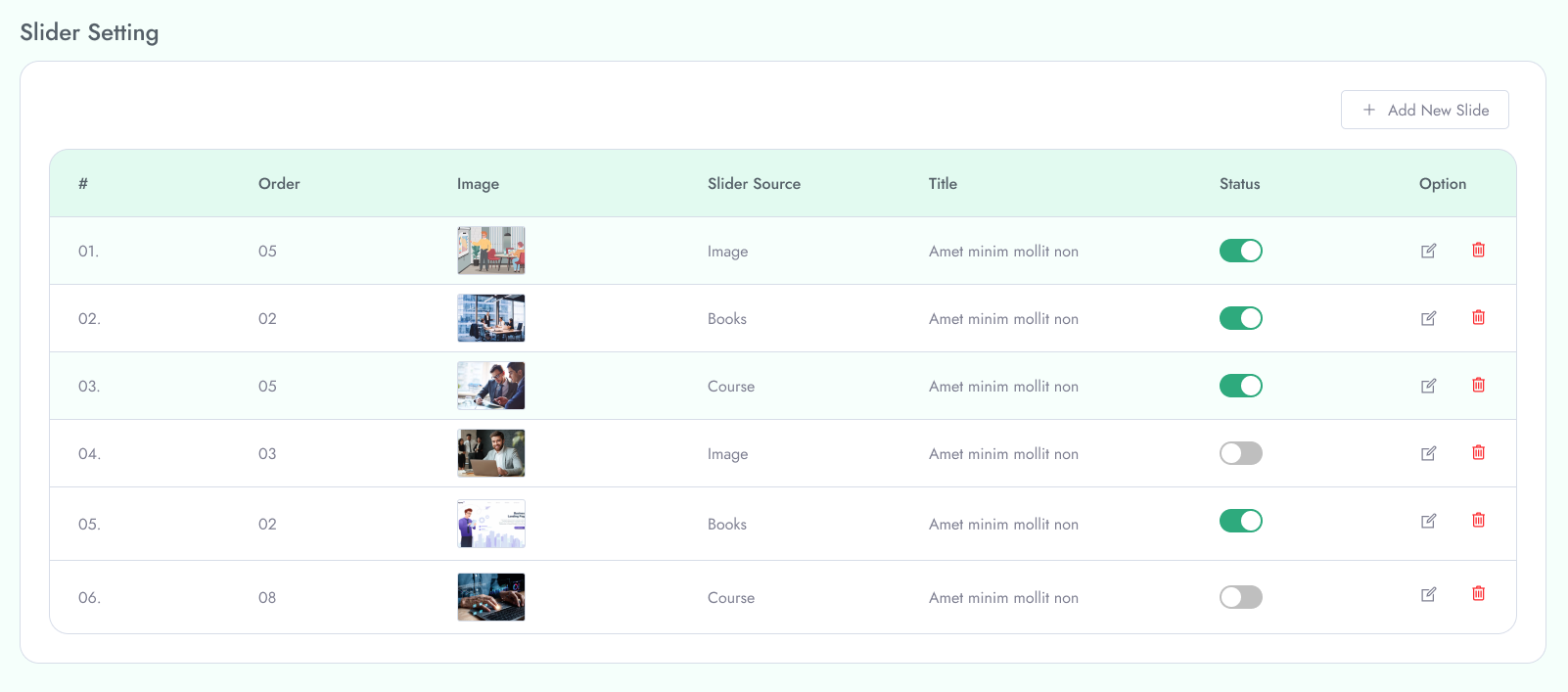 Api Setting
Find your API url for your mobile app in this section. You can copy API url, API keys from here. Add new api key, edit api key from here.

Android Setting
Add your current mobile app version, Current version name, App Url, Whats new, set update is skiable or not.

iOS settings
Add your iOS app current version code, current version name, App url, what's new, and is update skiable or not.
GDPR
Add your custom GDPR settings here. Add privacy, Terms and condition, about us, help and support
Home screen settings
Update your home screen settings from this menu section. Add top courses, instructors, Offer courses, Featured courses